Want to expand your network of contacts with a room full of power players?
How about networking, learning from and doing deals with them for a full day?
Welcome to the Expansion Acceleration Mastermind Weekend. An intimate, limited attendance event available exclusively to The CShop network of clients and contacts.
Under one roof, we've assembled masters in all facets of business for you to learn from, interact with, and, yes, do deals.
Led by Original Shark Tank investor and entrepreneurial juggernaut Kevin Harrington, who, with over $5 BILLION in sales under his belt and a power-player Rolodex to match, brings legendary expertise in building multi-million dollar businesses.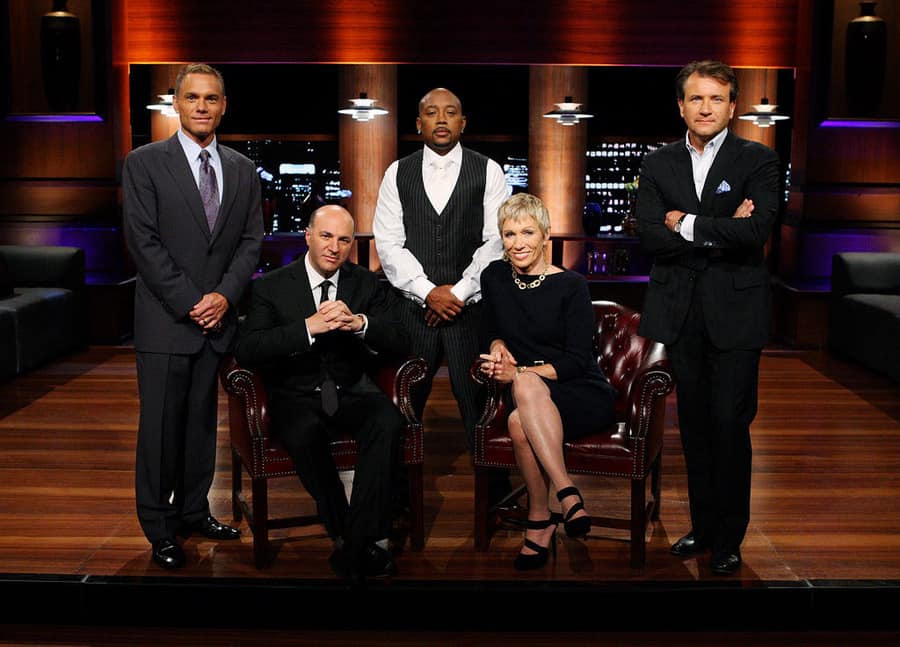 Kevin Harrington & the other Sharks on the Shark Tank Set
Left to right: Kevin H., Kevin O., Damon, Barbara, Robert
And, as if the opportunity to network with Kevin  wasn't enough, (It is. Trust us. We do it often.), we've gone further into our own Rolodex and hand-picked additional successful experts in all aspects of business to bring to the party.
---
In just two short days, you'll experience a series of rapid-fire, action-focused, and comprehensive workshops with rarely shared insights on how to improve any facet of your business. These workshops include extensive Q&A sessions with the experts and hands-on practical sessions.
During the breaks, there'll be opportunities to get to know the Masters and other attendees and to form new relationships.
To make sure that every attendee gets the most out of the seminars and services, and to allow opportunities to network and make meaningful connections, space is very limited.
If you want to help take your own business beyond where it is now, no matter where that is, and learn little known secrets from experts and successful peers, the time to secure your spot is now.
EA Masters is less than a month away. Contact us to claim your spot in this unprecedented access mastermind event.
It's not what you know.
It's not who you know.
It's both. 
And, that "both" is at the Expansion Acceleration Masters Mastermind Weekend. Contact us now to be sure you don't miss out.